Back to products
Eppendorf Safe-Lock Tubes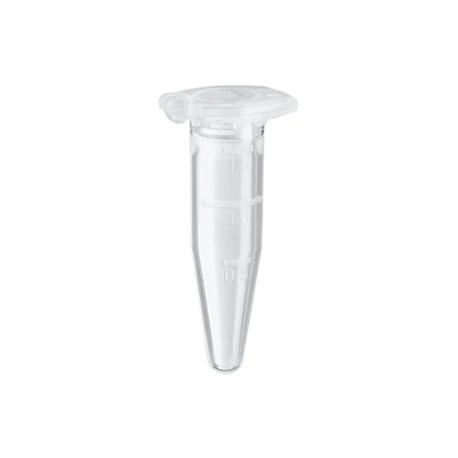 204
1.5 mL

Eppendorf Quality™

colorless

1 000 tubes
Eppendorf Safe-Lock Tubes are the result of 50 years of continuous improvement and development. The hinged Eppendorf Safe-Lock lid provides outstanding protection against unintentional opening during incubation and storage. Trust in the original Eppendorf Safe-Lock Tubes, because your samples deserve nothing but the best.
Features
Hinged Eppendorf Safe-Lock lid prevents unintentional lid opening during incubation and storage
Polypropylene provides high resistance to chemicals, mechanical stress and temperature extremes
Manufactured without the use of slip agents, plasticizers, and biocides – substances that have been shown to leach from plastic consumables into the sample and negatively affect bio-assay results
g-Safe®: Depending on Safe-Lock Tube variant (see manual) exceptional centrifugation stability up to 30,000 × g prevents sample loss due to tube breakage and provides extra safety when working with hazardous samples
Precise lid sealing for minimal evaporation rates during long-term storage
Large frosted lid and surface on the side for easy labeling
Ensured functionality from -86 °C to 100 °C
Autoclavable when open (121 °C, 20 min)
Available in lot-certified PCR clean, Eppendorf Forensic DNA Grade, and Biopur® quality for tested purity
Available in Eppendorf Protein and DNA LoBind material for maximum recovery of valuable samples and in Amber for light-sensitive samples
Warning: Last items in stock!
Availability date: