Back to products
Eppendorf Research® plus (EU-IVD)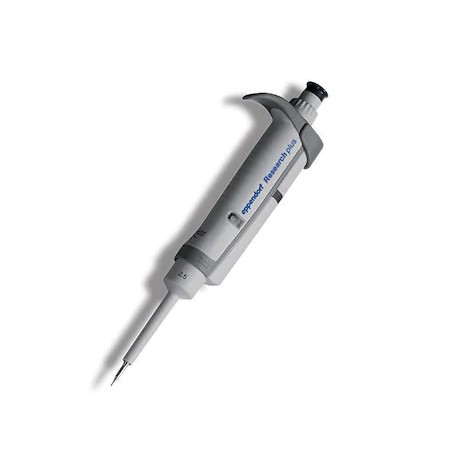 201
single-channel

variable

incl. ep Dualfilter T.I.P.S.®

0,1 – 2,5 µL

dark grey
Always focusing on scientists' needs
To sustainably support the health of our customers, Eppendorf introduced the PhysioCare Concept®. The ultra-light Eppendorf Research plus mechanical pipette not only meets the highest needs in precision and accuracy, it also provides you with increased flexibility and ultimate ergonomics. With the new 16 and 24-channel pipette system for 384-well plates Eppendorf has surpassed itself again by combining proven concepts with new innovations.
Features
Air-cushion pipette for accurate pipetting of aqueous solutions
Feel the difference in weight and pipetting forces: the ultra light mechanical pipette is designed according to the strict criteria of the Eppendorf PhysioCare Concept and limits the strain on your hand and arm
Spring loaded tip cone (available for all pipettes up to 1 mL) for minimal tip attachment forces helps to reduce stress
Low tip ejection force of Eppendorf Research plus (3.6 N)
Adjust your pipette in seconds for better accuracy when pipetting various difficult liquids like ethanol or even when pipetting at high altitudes. Return to factory adjustment without calibration
Autoclave the entire pipette or only the lower part according to your needs to ensure decontamination
Enjoy excellent flexibility and choose among single-channel pipettes in fixed or variable volume as well as 8, 12, 16 and 24 channel pipettes
Warning: Last items in stock!
Availability date: